Louisiana test scores plunged five percentage points in the first glance at how public school students fared on major exams during the coronavirus pandemic, officials said Wednesday.
The exams, called LEAP 2025, measure what students know in math, English, science and social studies.
Scores have risen by a percentage point or two in recent years, which means the latest results represent a significant step backwards amid unprecedented turmoil in classrooms.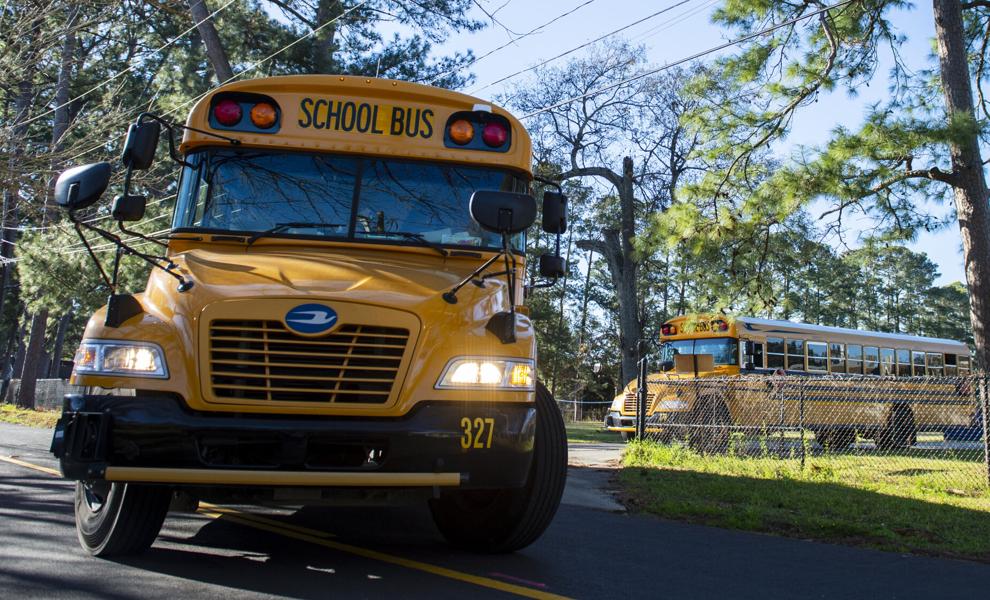 State officials are about to unveil the first snapshot of student achievement during the coronavirus pandemic amid forecasts that key test sco…
In a break with tradition, state Superintendent of Education Cade Brumley said he will discuss the results on Aug. 11 rather than the day the scores were released.
Students in grades 3-12 took the tests in the spring after back-to-back years of interruptions caused by the pandemic.
The exams were cancelled last year.
The state's longtime goal is for students to achieve the fourth highest achievement level: "mastery." By 2025, students will have to average mastery for a school to earn an A-rating.
But the number of students scoring mastery or above in grades 3-8 fell five percentage points since 2019, the last time the scores were recorded.
A total of 29% of those students reached mastery, down from 34% two years ago.
Every school district in the Baton Rouge region declined compared to 2019, but their relative rankings stayed largely the same. For example, Zachary remains at the top in the state, but this year tied with Ascension Parish and Central for that honor — all of them had 48% of their students scoring mastery and above.
West Feliciana and Livingston parishes were close behind, with 47% and 42% mastery and above performance.
These high performing school districts declined by as much as seven percentage points in the case of Zachary and as little as two percentage points in the case of neighboring West Feliciana Parish.
At the other end, St. Helena Parish declined the least in the region, by just one percentage point, but its 5% mastery and above showing still meant that it was third to last in the state in terms of performance. Little better were the Recovery School District in Baton Rouge, 7%, and the City of Baker schools, 8%.
East Feliciana Parish saw the biggest decline in the region after Zachary, dropping from 28% to 21% mastery and above. Similarly, East Baton Rouge Parish schools, the largest district in the Baton Rouge region, declined from 30% to 24%.
Statewide, only one school district improved overall, Jackson Parish, which grew one percentage point. The district with the sharpest decline was Evangeline Parish, falling 10 percentage points.
Louisiana's drive toward a key education target barely moved for the fourth consecutive year, according to figures released Thursday by the st…
Sandy Holloway, president of the state Board of Elementary and Secondary Education, said the results show the impact of school closures in 2020 and other disruptions.
"I am proud of our state's commitment to in-person instruction this past school year but it in no way was it enough to ensure that critical learning gaps were closed and the data proves that to be the case," Holloway said in a text message.
"We remain at the bottom of the country and this is not good enough," she said.
The decline in this year's results showed up across all grade levels, subjects and subgroups, according to the state Department of Education.
The department also said learning gaps deepened among struggling students.
The number of students that scored "unsatisfactory" — the lowest of five levels — rose by five percentage points.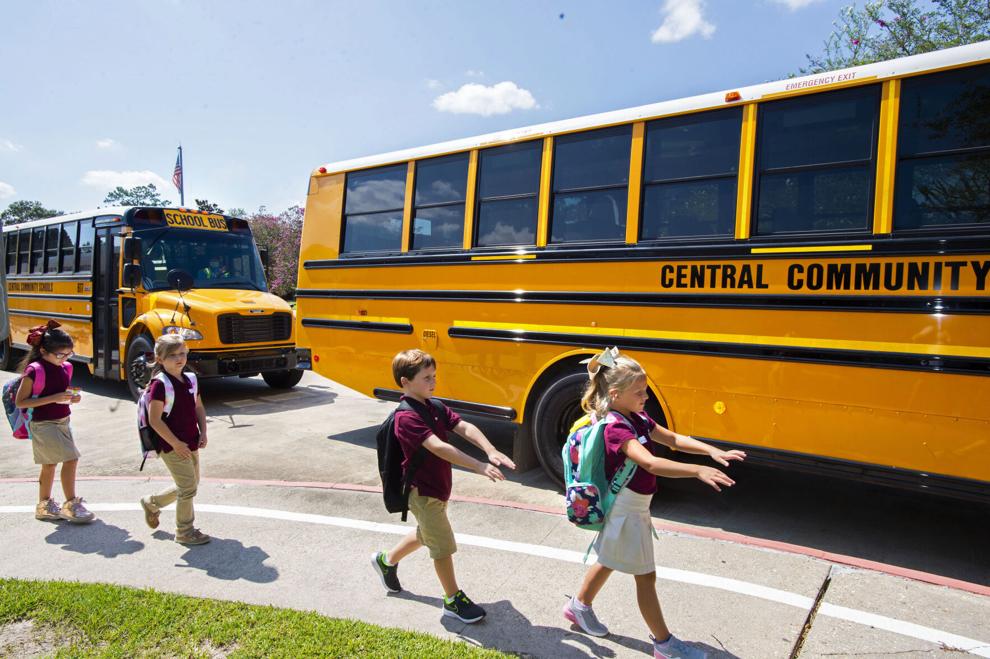 One year after key tests were canceled because of the coronavirus pandemic, Louisiana public school students will soon resume traditional year…
Hardest hit were disadvantaged students, third- and fourth-graders and math students.
The results were similar for high school students, with those achieving mastery falling from 37% two years ago to 32% this time.
Algebra showed the biggest decline — nine percentage points — and English II the smallest — two percentage points below the 2019 results.
The drop in scores was not surprising and mirrors trends in other states.
A report by McKinsey & Company said, at the end of the 2020-21 school year, students on average were five months behind in math and four months behind in reading.
The state Department of Education noted drops in other states that have published scores, including Texas, Florida, Tennessee and Indiana.
Those states showed drops of up to 15 percentage points.
State officials also noted that 97.5% of students took the tests, one of the highest turnouts in the nation.
Louisiana's high school graduation rate rose from 80.1 in 2019 to 84.0 this time.
But state education officials said the increase likely stemmed from onetime flexibilities sparked by the pandemic, including assessments traditionally required for graduation.
"In the face of immense adversity, students, teachers, administrators and parents showed unwavering resiliency, demonstrating a deep commitment to both safety and learning," Brumley said in a statement that accompanied the announcement.
"This LEAP 2025 data will be invaluable in guiding our instructional, policy, and resource allocation decisions as we recover and accelerate from this unprecedented interruption to student learning."
But Carrie Monica, executive director of the advocacy group Stand For Children, said the state has to address learning loss, with a priority on in-person classes.
"Today's release of testing data for the spring of 2021 LEAP assessments proves what we suspected — that the pandemic would have a significant negative impact on student performance," Monica said in a statement.
"With more students scoring unsatisfactory and fewer at mastery, with achievement gaps widened, our state has much work to do."
Jim Garvey, an attorney in Metairie and the longest serving member of BESE, said he expected the drop in scores to be twice as large amid back-to-back interrupted school years.
"I would say the reduction in scores are not nearly as bad as I was expecting," Garvey said.
In Louisiana, classrooms closed nine weeks early in March 2020 during the early stages of the pandemic.
The 2020-21 school year featured a mixture of in-person classes and distance learning.
However, the school year ended with about 75% of students attending classes in person.
Advocate staff writers Charles Lussier and Katie Gagliano contributed to this story.