Out of doors animatronic dinosaur exhibit "Prehistoric Forest" has returned to Santa Barbara Museum of Organic History, having visitors back in time hundreds of thousands of years back.
The significant dinosaurs produced their preliminary debut in the summer season of 2019, with document-breaking figures of visitors encountering them up shut "in the wild," a spokeswoman for the museum reported.
At summer's conclusion, the dinosaurs' creators — animatronic artisans Kokoro Displays — transported them to their subsequent engagement, which was instantly recognized by site visitors who pleaded for their return, in accordance to the spokeswoman.
Director of Reveals & Education and learning Frank Hein commenced negotiations with Kokoro to provide the huge dinosaurs again for very good immediately after several requests and a notable postcard with artwork and a information from a 2.5-year-old long run paleontologist named Rosie, stating, "Dinosaurs, occur back!"
In accordance to the spokeswoman, the dinosaurs built their return to the museum on Jan. 18, when both exhibits and facilities staff members have been tasked with putting in the hefty animatronics whilst subsequent new health and fitness and safety tips.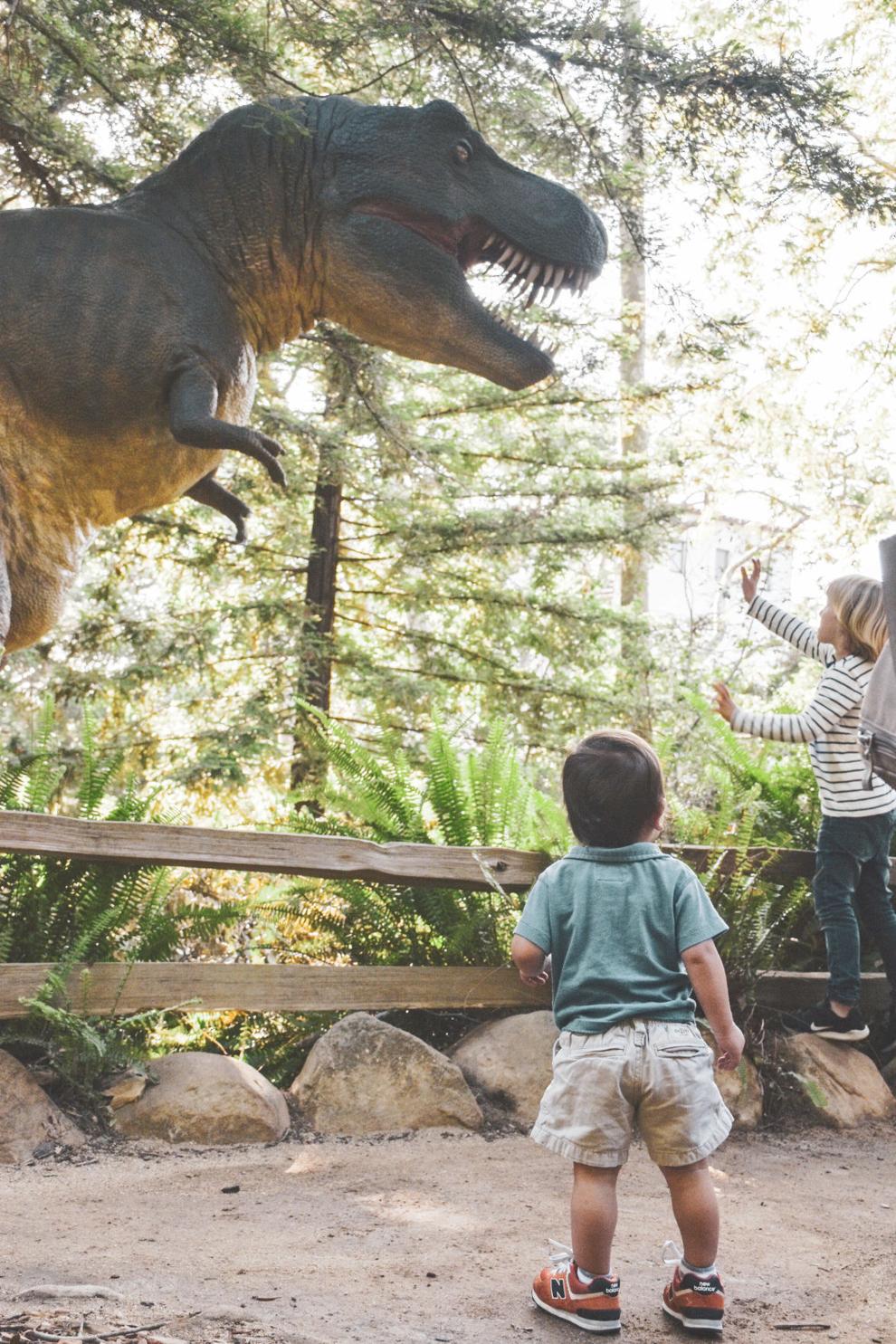 Thanks to very careful preparing by displays direct Francisco Lopez, the procedure went effortlessly and now tyrannosaurus rex, stegosaurus, triceratops, parasaurolopus and euoplocephalus are settling properly into their outdated digs in the wooded space across Mission Creek, she claimed.
For a brief time, the museum will display "Dinorama: Miniatures By way of the Mesozoic in the Sprague Pavilion," a curated landscape of mini-dioramas populated by painted and posed figurines of historical creatures, which operates by way of April 25.
For harmless distancing, attendance is limited and reservations are necessary and available at sbnature.org/tickets.
Masks are needed for ages 3 and up, and indoor displays remain shut.
For a lot more specifics, visit sbnature.org.

Wildling Museum sponsoring Earth Day poetry competitiveness open to county residents

Judith Dale: Santa Catalina Island, yesterday and now

Wildling Museum debuts new show showcasing Santa Barbara gallery owner