To file for a homestead, the prospective homesteader was required to pay a filing fee of $18 — $10 to make a temporary claim on the land, $2 for commission to the land agent and an additional $6 final payment, in order to receive an official patent on the land. Land titles could also be purchased from the government for $1.25 per acre following six months of proven residency.
Additional requirements included five years of continuous residence on the land, building a home on it, farming the land and making improvements. A homesteader had to be the head of a household, or be at least 21 years of age, and had to certify that he had never participated in war against the United States.
Plus, he needed two neighbors (or friends) to attest to the government that he had fulfilled all of the requirements. Union soldiers could shave off the time that they had served in the Civil War from the 5-year residence requirement.
I'm not exactly sure when William and Sara Jane Smith filed for a homestead on their farm in Santa Maria, but the 160-acre claim was confirmed by the U.S. government in 1881. At that time, they had three children. By 1888 the couple had four additional children.

New community center to honor early Japanese immigrants to Santa Maria Valley
The Smith grain farm prospered, at one time yielding 1,500 acres. Their home was lovely and well-kept, and they owned some of the finest horses in the valley.
According to the family, their grandfather's good nature led to a series of bad investments, which eventually led to the forced sale of the family home after his death.
William Smith died Oct. 18, 1901, without leaving a will, and his son, Frank, administered the estate. At the final distribution of the estate in August of 1902, Sarah received one half of the community property and their children received the other half, in equal portions. After pay-offs to all claimants, the remains of the man's estate left much to be desired.
In May of the following year, Sara Jane's children and their spouses passed their portion of the real property to their mother, resulting in her owning all of the property. In 1906, Sarah Jane sold the Smith family homestead to Joe Enos, excluding the portion of land that William had donated to the Santa Maria community as a site for the Pleasant Valley School, and moved into town and lived in a new home located on South Broadway.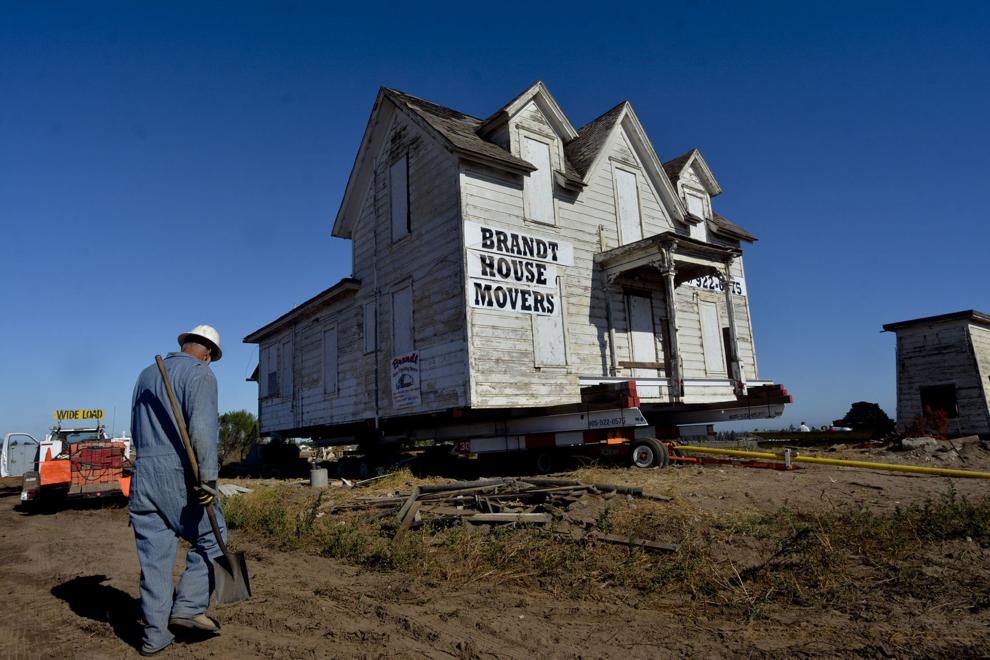 In 1913, she and three of her children (and their spouses) moved to San Diego where Sarah Jane lived until she died on April 8, 1938. Both Sarah Jane and William Smith are buried in the Santa Maria Cemetery.
Jose Ignacio Betencurt Pascual, who was born Jan. 3, 1862 in The Azores, was 20 years old when he immigrated to California and settled in Oso Flaco, and took the name of Joseph Enos.
On July 25, 1892, Enos married the 16-year-old Mary Barcellos at St. Patrick's Church in Arroyo Grande. Mary, the daughter of Portuguese immigrants, was born in San Luis Obispo, and was living in Arroyo Grande at the time of her marriage.
Joe Enos purchased the Smith family homestead from Sarah Jane Smith on Nov. 15, 1906, and moved his family, then consisting of three children (one daughter and two sons) onto the property a few months later. Three more daughters and a son, Joseph Jr., were born after their move to the Santa Maria Valley. Their family then consisted of four daughters (Lena, Ida, Mary and Margaret), and three sons (George, Henry and Joseph, Jr.)
Since Joe was a farmer for most of his life, his use of row crop irrigation allowed him to increase the diversity and yield of his produce. During World War I he was contracted by the United States Navy to raise beans. It was during this time that his farm expanded, with the construction of new buildings that included bean sheds, other buildings, and a garage.
He gained prominence in the community with affiliation with the Council No.66 of the O.P.E.C., and Council No. 24 of the I.D.E.S.
Joe Enos died in the family home in 1927 in Santa Maria. Mary and her seven unmarried children kept the family home and continued farming.
In 1936, Mary Enos entered into a property dispute with the Santa Maria elementary school over the Pleasant Valley School site. The school stood on land within the site that Mary Jane Smith had sold to Joe Enos in 1906. The school board insisted that William Smith had donated the land for school purposes, and that the parcel had been excluded from the sale.
However, Mary based her claim on a deed in her favor issued by the Pleasant Valley School board. That and additional documents between Mary Jane Smith and Mary Enos resulted in the dispute eventually being settled in Mary's favor.
At the time of Mary Enos' death, on Feb. 20, 1953, sons George and Henry were living in the Los Angeles area, and her daughter, Ida had married and moved to Arroyo Grande. Her son, Joe, Jr., had also married and was living in his own home with his wife and three daughters, Dorene, Diane and JoAnn. Lena, Mary and Margaret had been living with their mother until her death.
After Mary's death, the farmland was subdivided. Sisters Lena, Mary and Margaret continued to live in the family home where they kept the surrounding acreage. Joe and his family received another part of the property where he grew many types of vegetables as well as several types of beans.
Lena married Howard Buss in 1954. After their marriage they set up housekeeping in a camp trailer located behind the house and barn. Lena took care of the livestock.
Sisters Mary and Margaret, lived in the family home until they died, with Mary dying in 1970, and Margaret in 1988. Margaret was the last person to live in the Enos family house as both Lena and Howard chose to continue living in their trailer, and never moved into the house.

Retail project approved for Enos Ranch West; historic house set to undergo renovation
In 1994, Lena was feted at a birthday party held at the Enos Ranch in Oso Flaco. Her friends, headed by Kathleen Goddard Jones, gathered to show their appreciation for Lena's preservation of Coreopsis Hill, a strand of native plants located within the Nipomo Dunes. Although the plants were located on her private property, Lena allowed hikers and nature lovers free access to the site.
This gathering was one in which I was invited. Kathleen had called me on the phone to ask if I'd like to meet Lena Enos Buss. When I said that I'd be honored, she invited me to the party. I was thrilled, but also filled with wonder about how I'd address this woman, and what I should bring as a birthday present?
Well, my wonder ended when Kathleen called me two days later to say that I was "disinvited." Lena didn't want anyone that she didn't know to be there. So much for that! I never did meet Lena Enos.
The following year a rock monument and plaque honoring Lena and the Enos family, were erected in Oso Flaco by her friends and various environmental groups, including the Sierra Club and the Nature Conservatory.
Lena Enos died on Oct. 27, 1996, and after her death Howard Buss moved from the Enos property. Howard died April 29, 1999. Both Lena and Howard are buried in the San Luis Obispo Cemetery.
Photos: Take a look around the Enos Ranch House before restoration projects begin
082120-smt-photos-Enos-Smith-House-1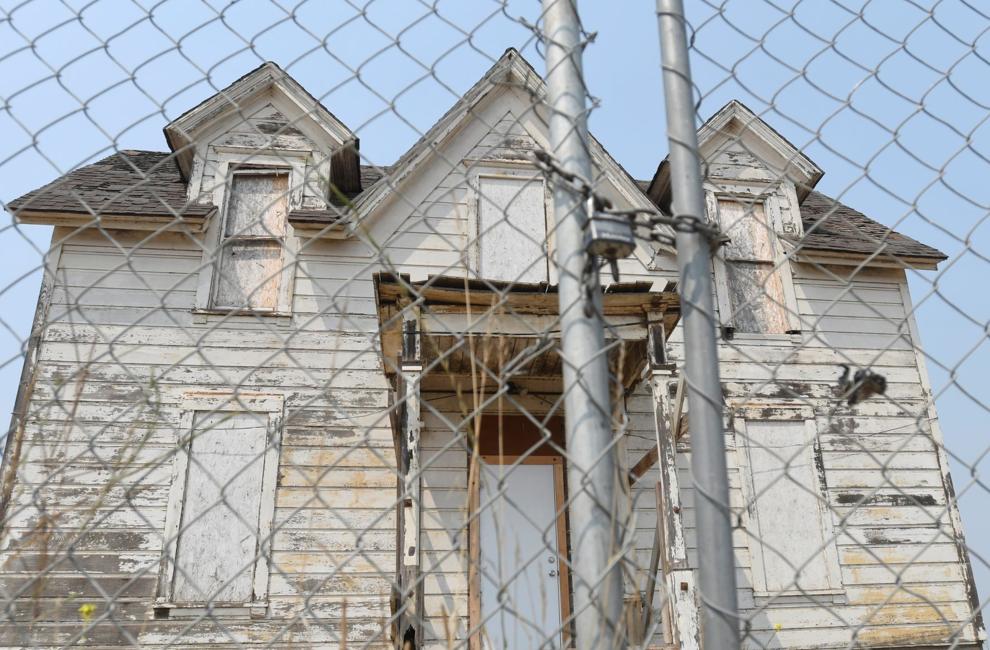 082120-smt-photos-Enos-Smith-House-2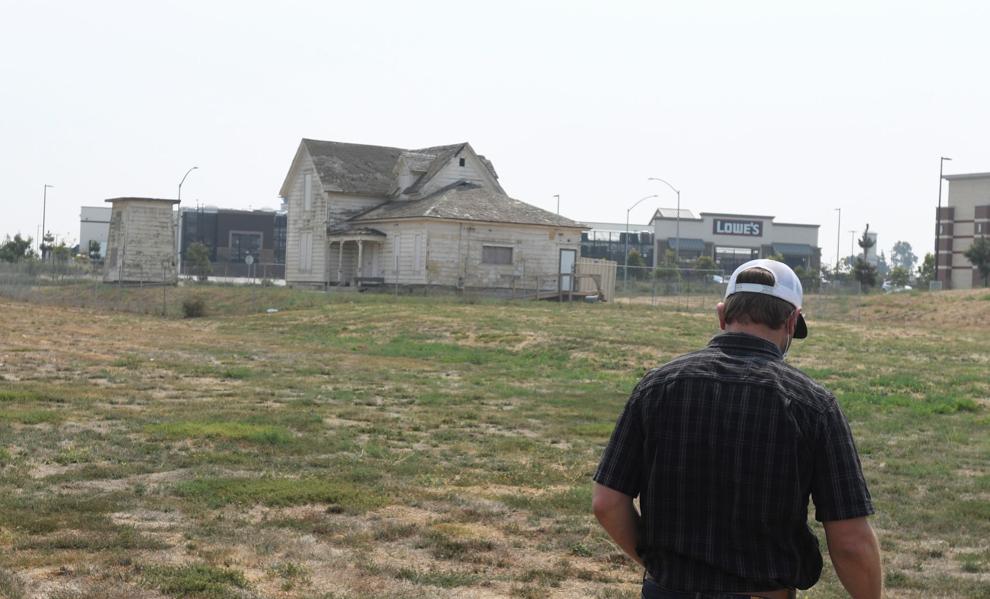 082120-smt-photos-Enos-Smith-House-3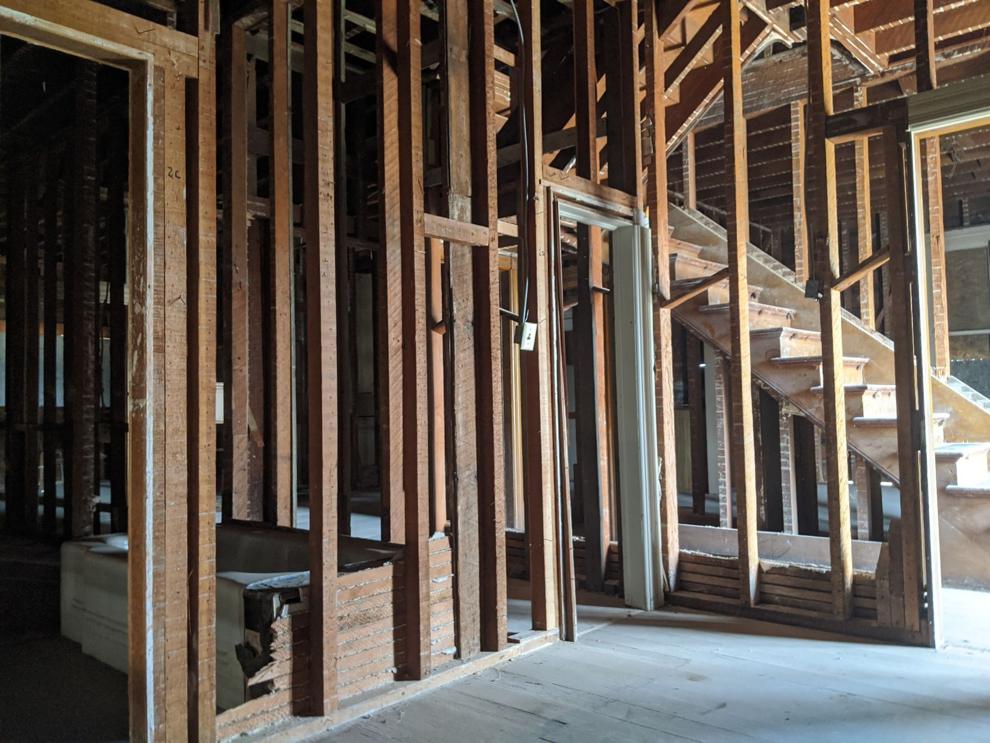 082120-smt-photos-Enos-Smith-House-4
082120-smt-photos-Enos-Smith-House-5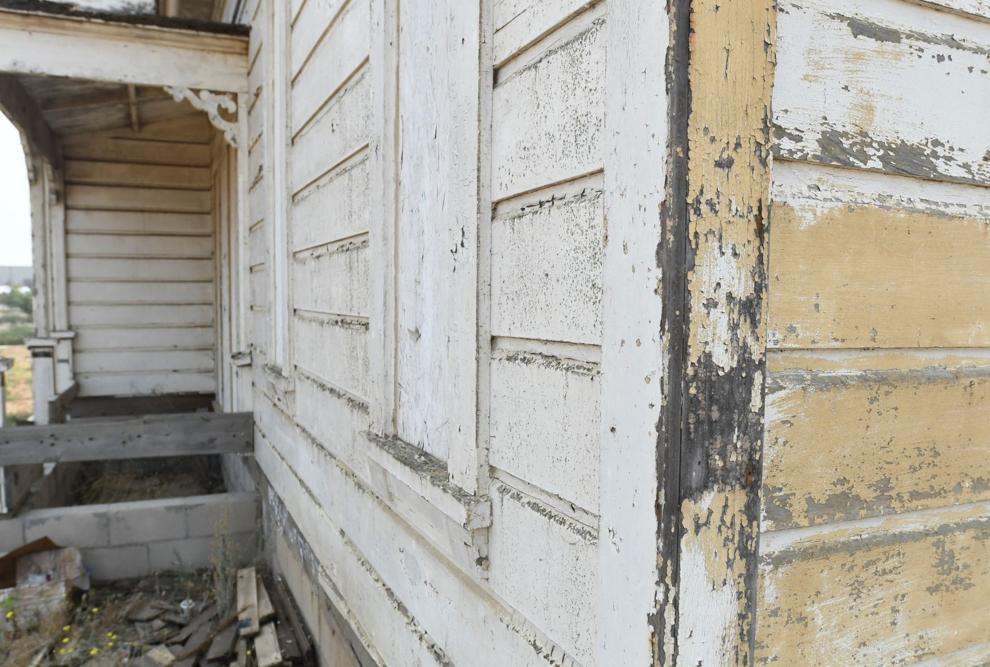 082120-smt-photos-Enos-Smith-House-6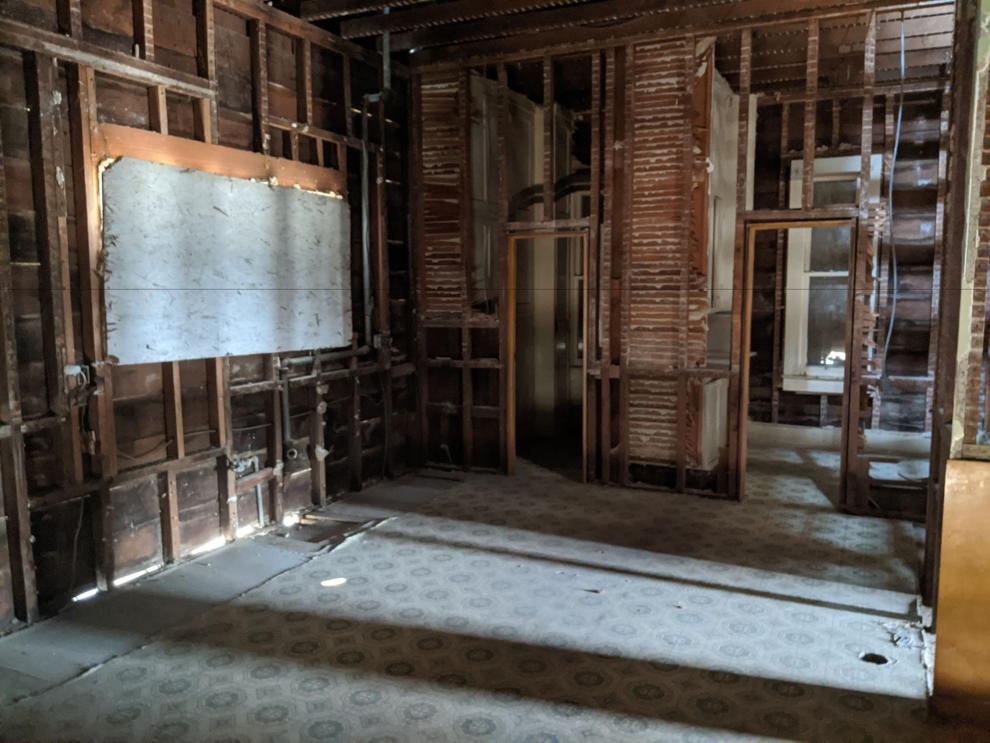 082120-smt-photos-Enos-Smith-House-7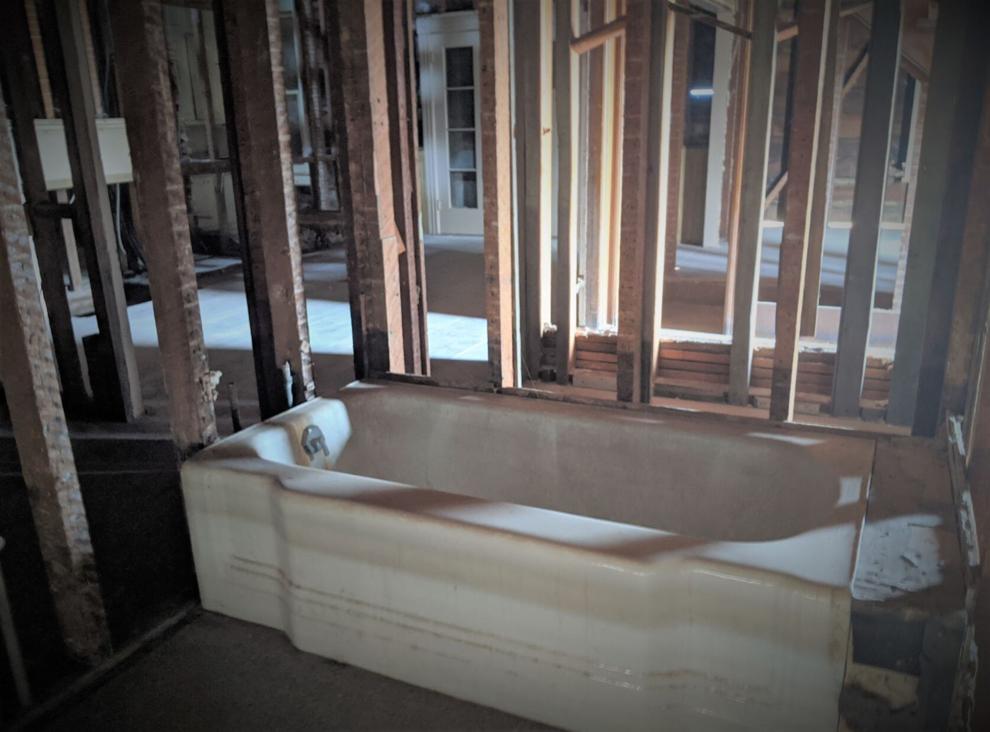 082120-smt-photos-Enos-Smith-House-8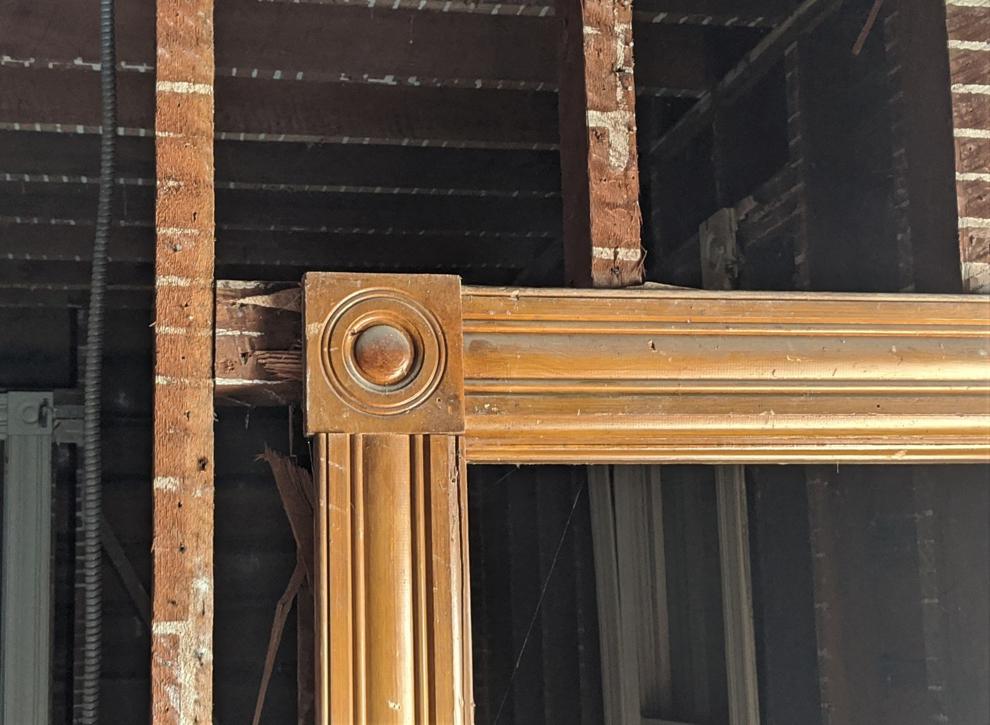 082120-smt-photos-Enos-Smith-House-9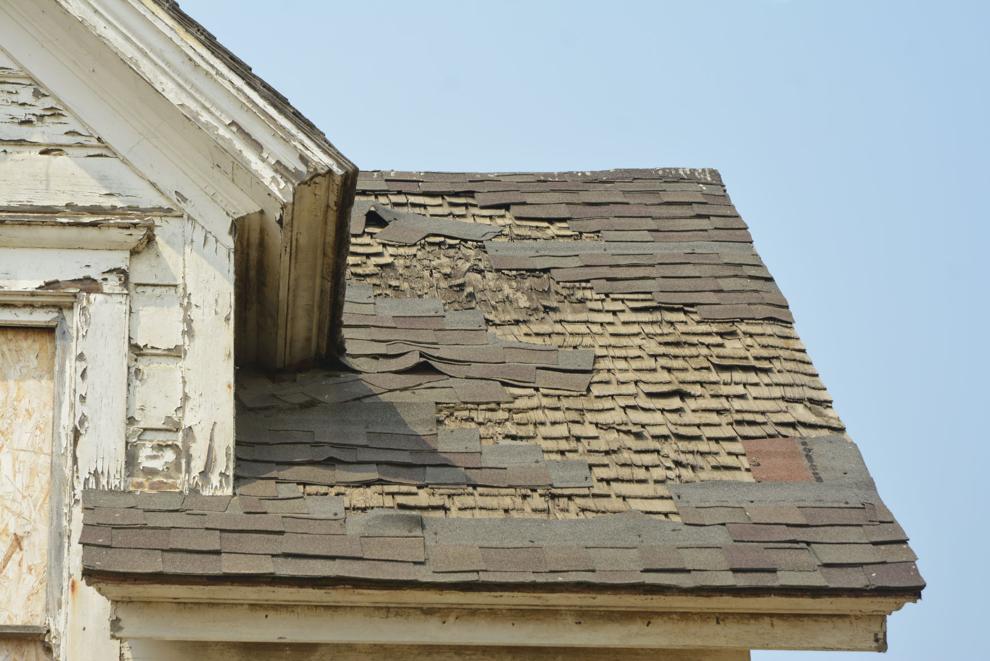 082120-smt-photos-Enos-Smith-House-10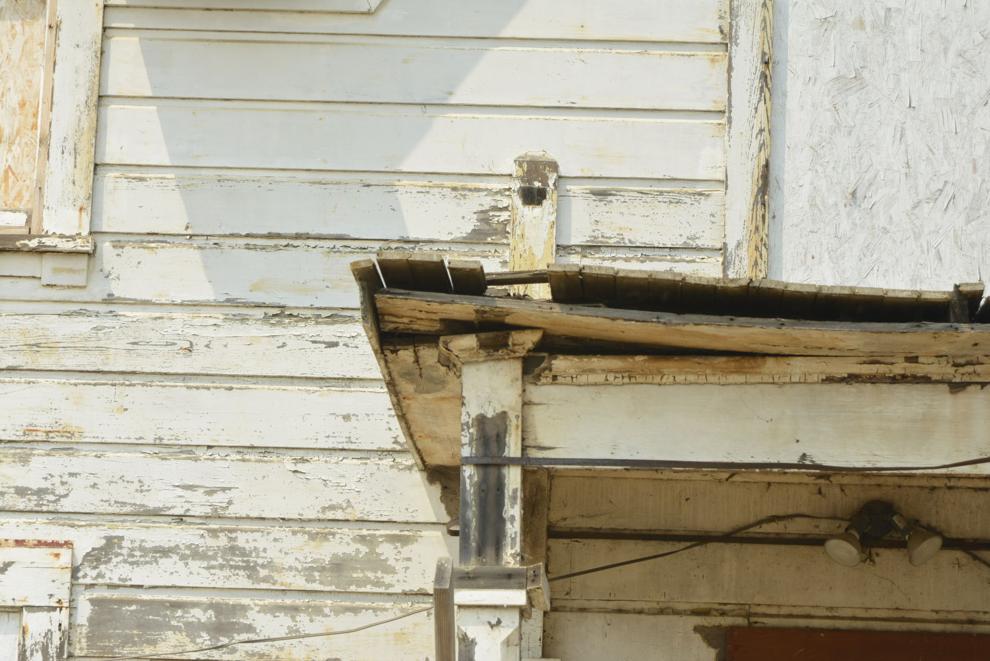 082120-smt-photos-Enos-Smith-House-11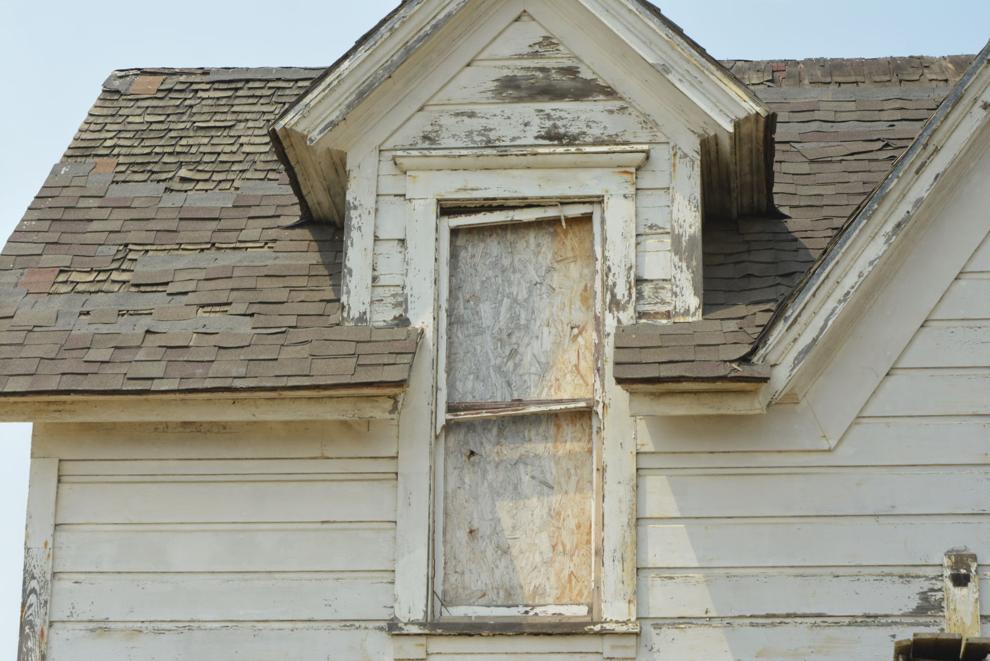 082120-smt-photos-Enos-Smith-House-12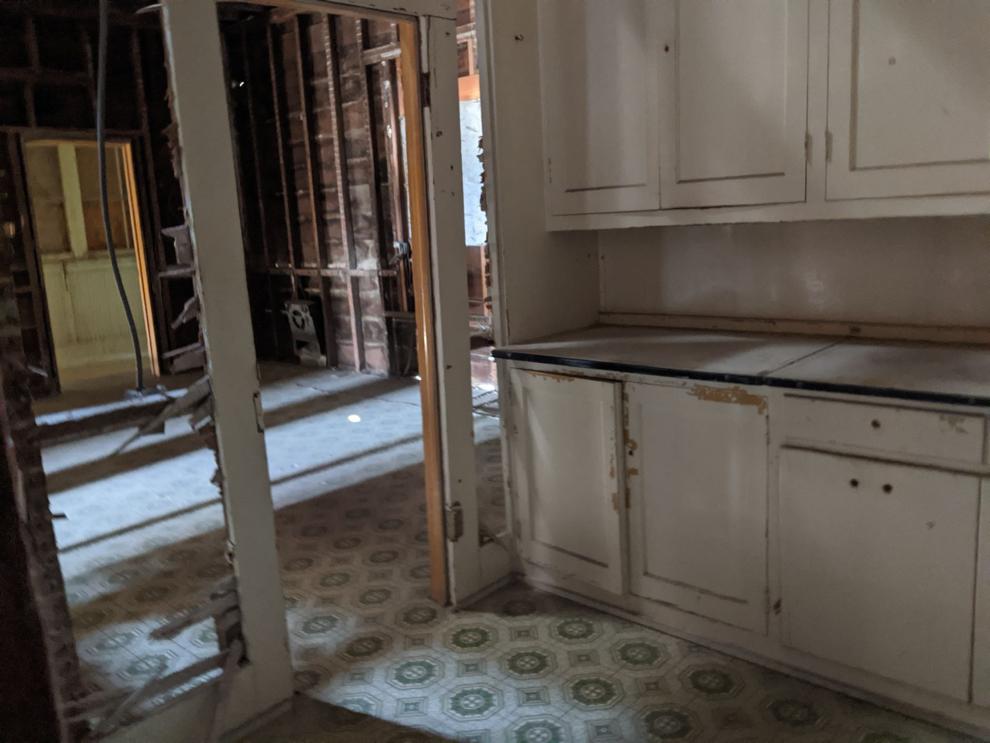 082120-smt-photos-Enos-Smith-House-13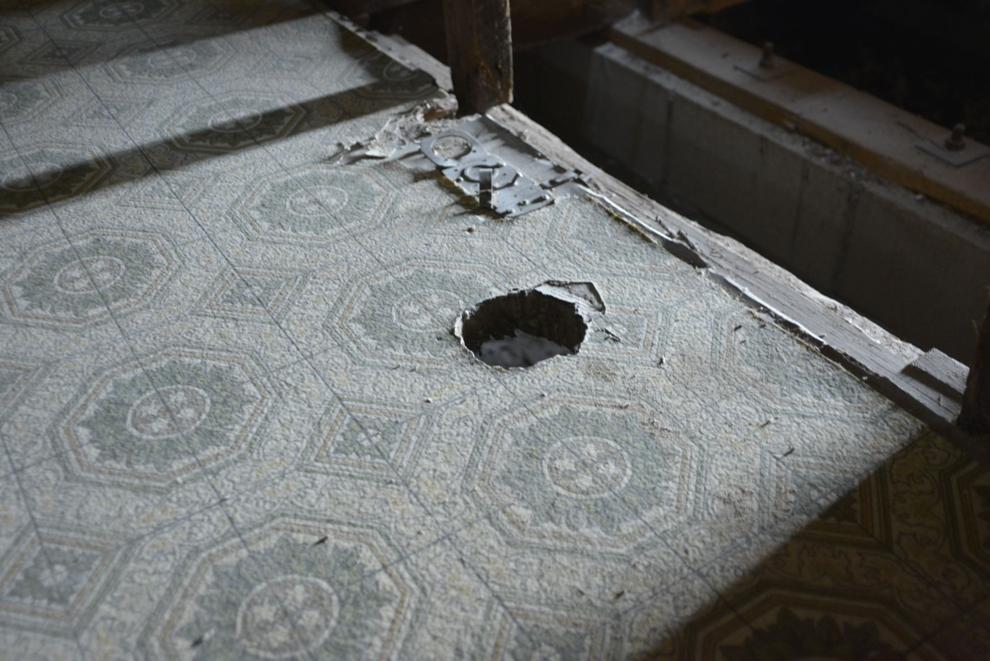 082120-smt-photos-Enos-Smith-House-14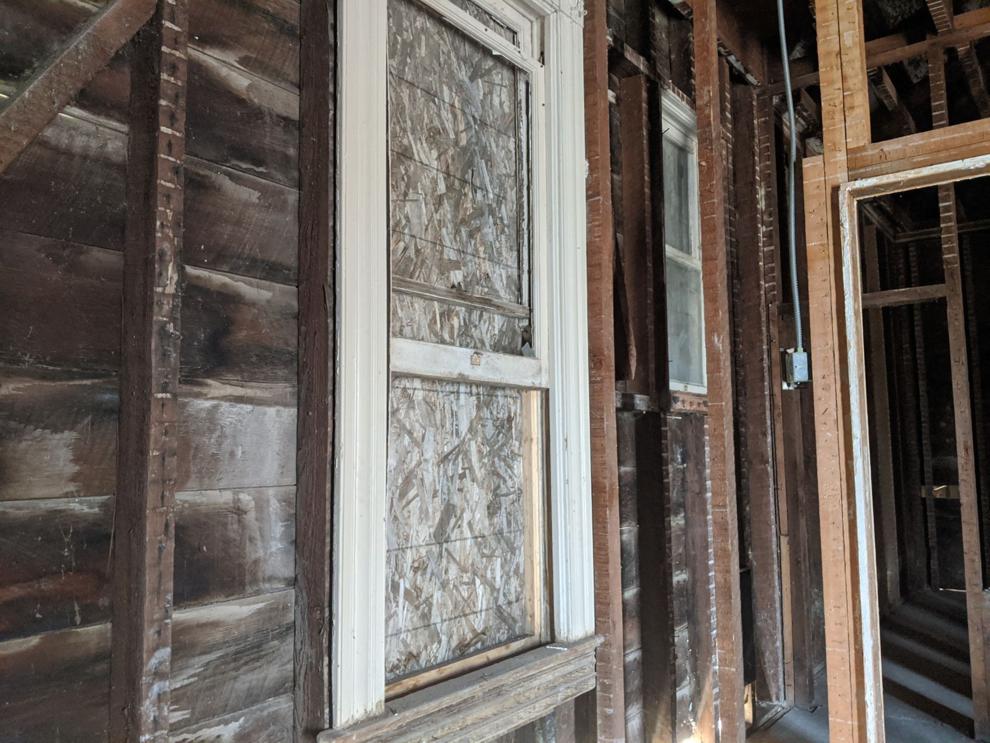 082120-smt-photos-Enos-Smith-House-15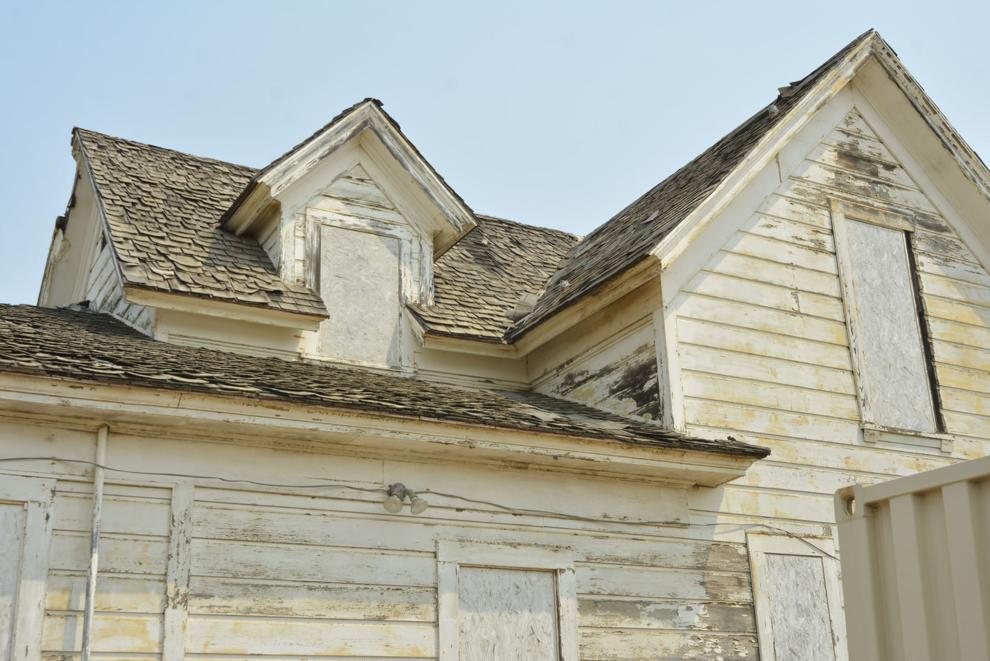 082120-smt-photos-Enos-Smith-House-16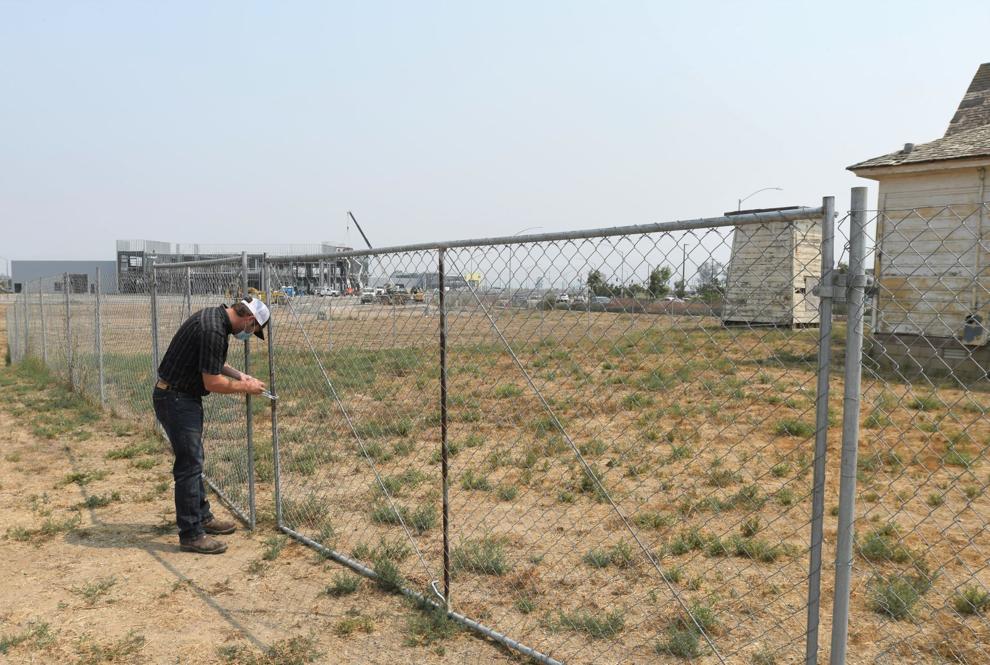 082120-smt-photos-Enos-Smith-House-17