Mon,
04/19/2021 – 17:15pm | By: Van Arnold
The University of Southern Mississippi's Office of the Vice President for Research
is proud to recognize its 2021 Innovation Award recipients, honoring faculty and graduate
student researchers for accomplishments in creative and scholarly research, teaching,
advising and mentoring and service during the past year.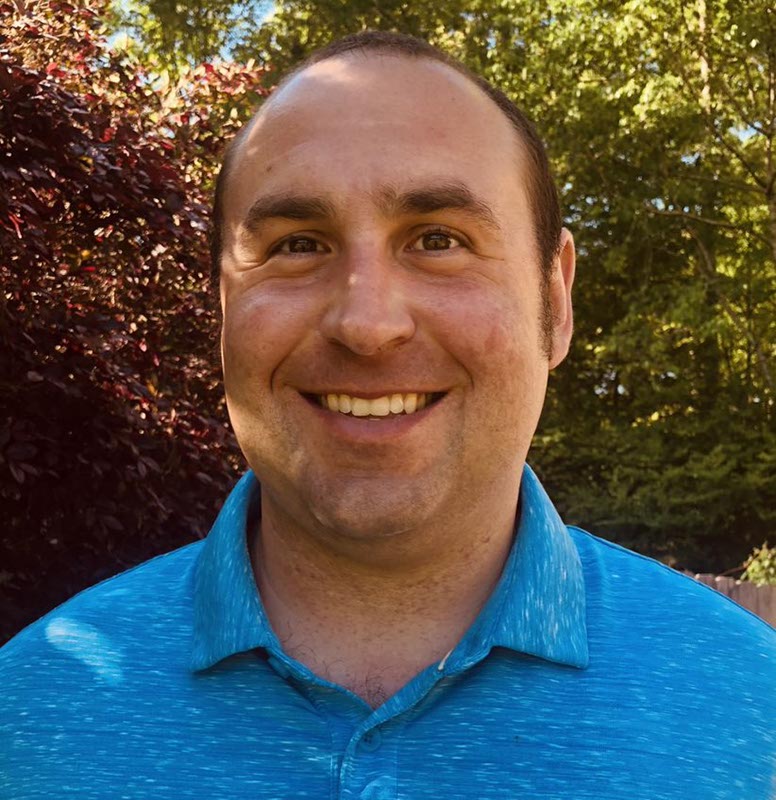 RESEARCH ADVOCATE
Dr. Donald Sacco
Chair, USM Institutional Review Board
Associate Professor of Psychology
College of Education and Human Sciences
Dr. Sacco has been the chair of the USM Institutional Review Board (IRB) since January
2019, after having served as a member for four years. Annually, the IRB reviews more
than 600 projects to ensure they meet federal requirements for human subjects protections.
As chair, it is his responsibility to review each protocol to both ensure researchers
have addressed specific concerns raised by reviewers of their protocol and determine
if additional concerns need to be addressed to ensure ethical compliance.
When USM switched to the Cayuse online system for submission and review of IRB protocols,
Dr. Sacco and Dr. Samuel were responsible for integrating Common Rule changes into
the new system. The two provided training for researchers with respect to navigating
this new IRB system as well as how Common Rule changes would need to be addressed
in their research. Importantly, researchers were able to navigate these challenges
without significant disruption to research productivity. Dr. Sacco was also responsible
for revising USM's IRB process for medical device review to ensure compliance with
FDA requirements, which was critical to several grant-funded research projects.
Dr. Sacco also has worked with Dr. Bruton and the Office of the Vice President for
Research during the COVID-19 pandemic to develop specific review procedures for face-to-face
research that minimize disease transmission and comply with CDC guidelines.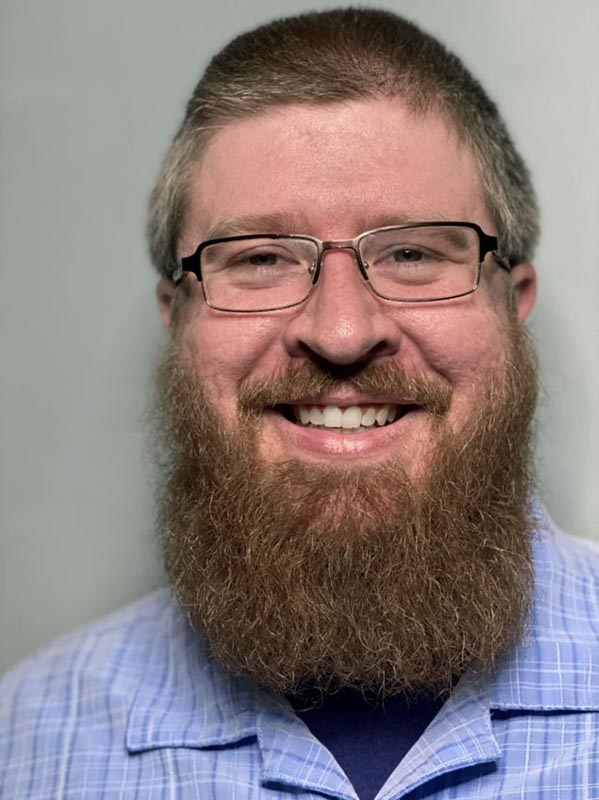 ACADEMIC PARTNERSHIP 
Dr. Aaron J. Fath
Assistant Teaching Professor
School of Psychology
College of Education and Human Sciences 
Dr. Fath points out that while taking the Center for Community Engagement's service-learning
seminar, he spoke to Ginny Sims, the Executive Director of Southern Pines Animal Shelter.
She expressed that she wanted to obtain funding for counseling services for her employees
because so many suffer from compassion fatigue, which is the physical and emotional
exhaustion that arises from the constant demand to be compassionate and effective
in helping those who are suffering and in need. If left untreated, the secondary traumatic
stress that workers in helping professions experience can lead to more permanent conditions,
such as vicarious trauma. At the time, he was teaching the capstone course Senior
Seminar in Psychology, in which students write mock grant proposals. Dr. Fath realized
they could apply these skills to obtain the funds that Southern Pines needed for counseling
services.
It was too late to incorporate such an assignment into that semester's course, so
after the semester he re-designed his Senior Seminar course to include a service-learning
component where students use the skills they develop from working on their mock grants
to work together on a real grant to obtain funds for Southern Pines. As a faculty
member in the School of Psychology, he approached the School's Behavioral Health Clinic
about meeting with himself and Ginny Sims so as to develop a partnership that could
meet some of Southern Pines' needs in the short term. This led to Operation Refuel,
a 7-week series of psychoeducational and skill-building group counseling sessions
to teach Southern Pines employees about early warning signs, symptoms, and coping
skills for addressing compassion fatigue and vicarious trauma. These sessions were
led by graduate students in the School of Psychology and supervised by School faculty,
providing an opportunity for those graduate students to engage in service-learning
for their practicum course. These sessions concluded in Fall 2020, and due to COVID-19,
they were delivered in a telehealth format.
Due to the flexible nature of the telehealth format and the success of the initial
7- week program, this semester we were able to expand enrollment to animal shelters
statewide, so now Pearl River County SPCA and Brookhaven Animal Rescue League are
participating along with Southern Pines. He also partnered with Southern Pines on
their new outreach effort called the Pet Resource Program that is providing resources
to pet owners in the community to keep animals that would otherwise be surrendered
in their homes. Dr. Fath developed a service-learning version of his Research Methods
course, which he taught in Fall 2020, where students designed and executed a study
to enable the launch of this program. They collected, handled, and analyzed data to
determine the most common issues that leave pet owners unable to care for their pets,
the frequencies of these issues, the average costs of interventions, etc.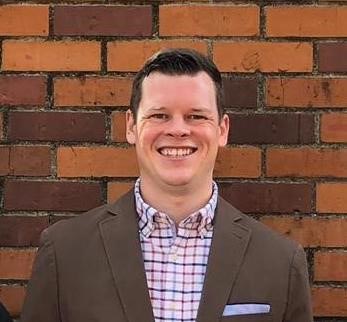 APPLIED RESEARCH  
Dr. Daniel Capron
Associate Professor
Director, Anxiety & Trauma Research Program
School of Psychology
College of Education and Human Sciences
In his research, Dr. Capron has identified a malleable risk factor for suicidal ideation
i.e., anxiety sensitivity cognitive concerns (ASCC). ASCC, defined as a fear of cognitive
dyscontrol, is a risk factor for suicidal thoughts and behaviors. Individuals with
ASCC have exaggerated threat responses to uncomfortable, but benign, mental sensations
such as: depersonalization, derealization, racing thoughts, and mind blanking. ASCC
are elevated across several disorders associated with military suicide, including
mood disorders (e.g., major depressive disorder), anxiety disorders (e.g., panic attacks),
trauma related-disorders (e.g., post-traumatic stress disorder), and substance use
disorders (e.g., alcohol/illicit drug abuse). Fortunately, in contrast to many suicide
risk factors, several studies Dr. Capron has undertaken show that ASCC can be a meliorated
with a single-session intervention. Further, these single-session ASCC interventions
can be completely computer delivered.
Most importantly, reducing ASCC via single-session, computer-delivered intervention
leads to significant and durable (i.e., > one month) reductions in suicidal ideation.
The initial computerized intervention designed specifically to reduce ASCC was named
cognitive anxiety sensitivity treatment (CAST). CAST consisted of psychoeducation
regarding the physical and psychological nature of stress and anxiety, as well as
a brief interoceptive demonstration. CAST significantly reduced ASCC (30%) at one-month
post-intervention as compared to a control group. A follow-up study supplemented CAST
by adding an Interpretation Bias Modification (IBM)for ASCC.
The goal of his current work is to test a smartphone-delivered mobile IBM(M-IBM).
Primarily, by creating a mobile phone delivered intervention that is less expensive,
less stigmatizing, and more portable than traditional psychotherapy we can dramatically
reduce suicide risk. According to a large recent survey of service members, 89.37%
own a smartphone. Therefore, smartphone-based interventions present new possibilities
for delivering military suicide interventions than even relatively recent technology
(e.g., personal computers). This is especially important in the Mississippi (MS) National
Guard because personnel are geographically dispersed and often live in rural areas
without specialty behavioral health care. Further, suicide most often occurs while
National Guard service members are not on military duty.16This significantly impairs
the ability of unit leadership to recognize and arrange in-person emergency services
for suicidal personnel. This clinical trial, which runs through March 2022 is currently
under way, with 27 participants recruited thus far.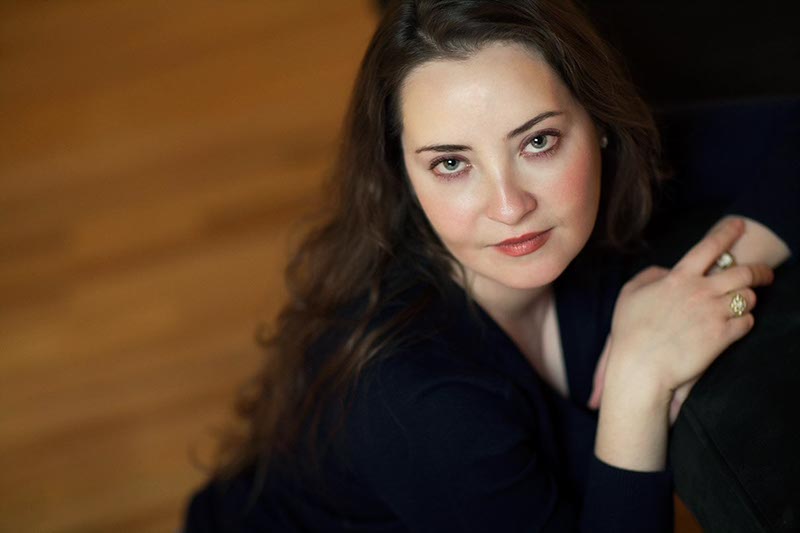 CREATIVE RESEARCH 
Dr. Olivia Clare
Assistant Professor of English
School of Humanities
College of Arts & Sciences
Dr. Clare is the author of two published books — a book of poetry and a story collection
— and a third book, a forthcoming novel. Her book of short stories, "Disasters in
the First World," was published by Black Cat/Grove Atlantic in 2017. Her book of poems,
"The 26-Hour Day," was published by New Issues Poetry and Prose in 2015. My novel,
"Here Lies," is forthcoming from Grove Atlantic in early 2022. Her current projects
include a second short story manuscript and a second novel. Her book of short stories,
"Disasters in the First World," contains 13 stories. Each story explores the theme
of both real and imagined "disasters" in characters' lives. Some disasters are personal
while other disasters are environmental. The book was also a finalist for the 2017
Texas Book Awards.
Her forthcoming novel, "Here Lies," will be published by Grove Atlantic in early 2022.
The novel takes place in a dystopian future, suffering from the effects of climate
change. Dr. Clare's book of poems, "The 26-Hour Day," is comprised of lyric poems
and two long poems that act as thematic bookends. The poems search for the ineffable
and numinous on Earth — in objects, current and historical events, natural and psychological
phenomena, and in particular personae, real or imagined. Many of the poems in the
manuscript address the visual arts and music, looking for harmonic linkages between
literature, painting, sculpture, music, and dance.
Her awards include a Rona Jaffe Foundation Writer's Award (in fiction), the Olive
B. O'Connor Fellowship from Colgate University (in poetry), a Ruth Lilly Fellowship
from the Poetry Foundation, and fellowships from the Tin House Writers' Workshop,
the MacDowell Colony, Vermont Studio Center, and Djerassi Resident Artists Program.
In 2014, she won an O. Henry Prize for my first published story, "Pétur," which was
originally published in Ecotone.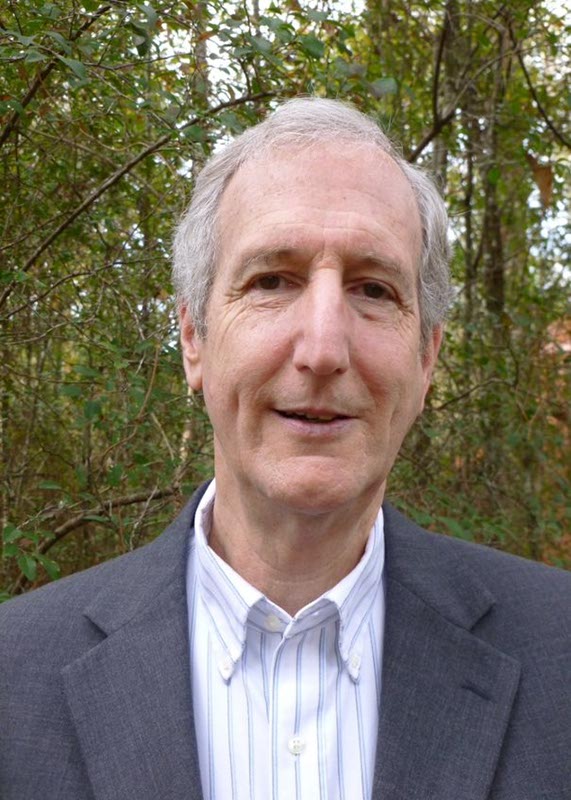 LIFETIME RESEARCH 
Dr. Alan M. Shiller
Professor of Marine Science
Bennett Distinguished Professor in the Sciences
School of Ocean Science and Engineering
College of Arts and Sciences
Trace elements in natural waters, which are the primary focus of Dr. Shiller's research,
can be toxic at high concentrations, but are also often limiting micro-nutrients at
low concentrations; and, they can be important indicators or tracers of various environmental
processes (e.g., productivity; oxidation-reduction processes; inputs from sediments
or dust). His work has involved studies of rivers, coastal and estuarine waters, and
the open ocean. Dr. Shiller's river work demonstrated the importance of a variety
of processes in controlling trace metal concentrations. Work on the Mississippi River
helped convince the US Geological Survey that their methods for sampling trace metals
in rivers were contaminating their samples. Evidence of the impact of his river work
can be found in Chapter 7.7 ("Trace elements in river water") of the 2014 Treatise
on Geochemistry (i.e., the most recent review of the subject):
Dr. Shiller's coastal work has focused on the Louisiana Shelf and the Mississippi
Bight/Sound, areas stressed by seasonal oxygen depletion ("hypoxia"). On the theoretical
side, he outlined the role of mixing rates on chemical distributions and described
how common interpretive approaches miss key processes affecting coastal chemical distributions.
His work on metal distributions in our coastal systems shows the importance of vertical
mixing which, in turn, plays a significant role in maintenance of hypoxia. Comparison
of the delta and shelf regions of the Louisiana Shelf also suggested that this region
could be used to contrast how coastal/estuarine systems work today versus during glacial
periods. Most recently, his team used isotopic tracers to distinguish fresh water
sources in our coastal waters and have also demonstrated that submarine groundwater
discharge is an unrecognized contributor to nutrient fluxes and hypoxia in Mississippi
coastal waters. This has important implications for managing polluting nutrient inputs
to the coastal zone.
He received NSF & GoMRI funding to investigate the chemical effects of the Deepwater
Horizon oil spill, resulting in publications on the distributions of toxic polycyclic
aromatic hydrocarbons (PAH's)and other organics, on how nutrient distributions reflected
the bloom of hydrocarbon-consuming microorganisms in deep waters near the wellhead,
on perturbations in natural metal distributions by the oil, and on subsurface methane
distributions near the wellhead. This research also led to the first report of biological
uptake of rare earth elements in the marine environment in association with methane
oxidation. This has implications for fluxes of methane (an important climate-warming
"Greenhouse Gas") from ocean to atmosphere during massive methane releases, both natural
and anthropogenic. In the open ocean, he has focused on elements indicative of iron
inputs to the ocean (e.g., gallium, rare earths, manganese). This is important because
availability of iron limits plant productivity in wide areas of the ocean. His group
has participated in cruises in the Atlantic, Pacific, and Arctic oceans studying this
problem and he is a participant in the international GEOTRACES program, the largest
marine chemistry program ever attempted. His team's recent work has demonstrated the
importance of continental margins on open ocean chemical distributions and also has
helped refine our understanding of the amounts of Atlantic and Pacific-sourced waters
in the Arctic Ocean, a key issue in the Arctic's outsized influence on global climate.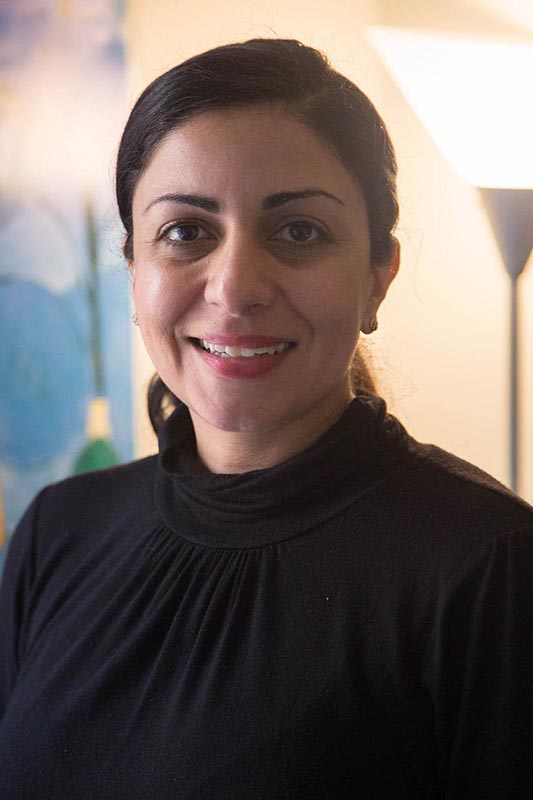 BASIC RESEARCH 
Dr. Monika Gehlawat
Associate Professor, English
Associate Director, School of Humanities
College of Arts and Sciences
Dr. Gehlawat has a longstanding interest and, now, reputation for working in the interdisciplinary
mode. This orientation means that, while she is anchored in literary studies, her
work always engages with other art forms and cultural studies, making it compatible
with the goals of Vision 2020 and the direction of contemporary studies more generally.
In the past two years, Dr. Gehlawat has published three peer-reviewed essays, a monograph,
and has three forthcoming peer-reviewed essays, all of which exemplify her commitment
to interdisciplinary studies.
Specifically, she studies postwar and contemporary American writers in relation to
photography and paintings. Her monograph includes chapters that examine fiction, nonfiction,
poetry, and illustrations which are framed by an engaged discussion of the German
philosopher Jürgen Habermas. In her research, alongside writers like Frank O'Hara,
Teju Cole, Ben Lerner, and Don Delillo, Dr. Gehlawat juxtaposes artists like Andy
Warhol, Glenn Ligon, and Beauford Delaney. The latter two painters also inform her
growing work in the field of Black Studies, specifically focusing on writers like
James Baldwin and Teju Cole. Her next monograph will take up the study of ekphrastic
contemporary novels. Her first book, "In Defense of Dialogue: Reading Habermas and
Postwar American Literature" (2020) is a featured title in Routledge Press's Research
in American Literature and Culture series. It makes a timely argument about the enduring
need to cultivate rational dialogue in a democratic society and considers how writers
and artists including Frank O'Hara, Grace Paley, Andy Warhol, and James Baldwin represent
dialogue as a fundamental tool for self-development, emotional awareness, and political
change.
Their writing takes up social concerns about feminism, racial justice, queer love,
and consumer culture, demonstrating how speakers' ability to express themselves sincerely
and with vulnerability motivates mutual understanding and interpersonal care. The
risks taken by characters and narrators in their work prove worthwhile, even when
dialogue falters or fails, because they remind us that we cannot surrender our effort
to communicate with others, no matter how challenging that might be.
External reviewers have referred to Dr. Gehlawat's scholarship as "very high caliber,"
and "notably substantial and of consistently high quality and originality." When he
read her scholarship on his own writing and photography, the artist Teju Cole emailed
Dr. Gehlawat to say that her "very careful and deeply intelligent article…had such
an overwhelming quality of scholarly generosity that every paragraph reminded me of
my own highest aspirations for my work."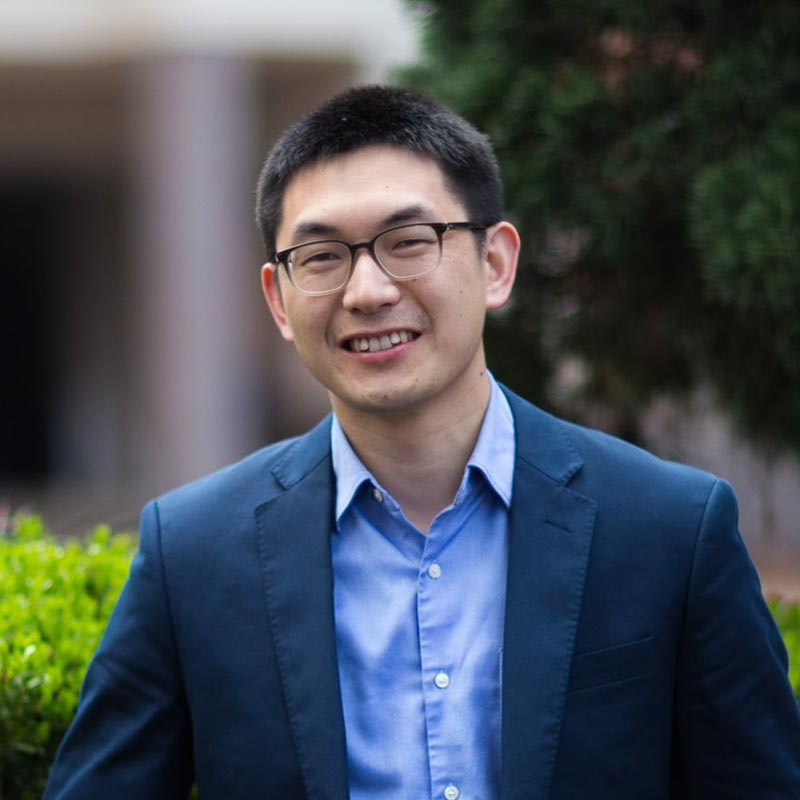 BASIC RESEARCH 
Dr. Xiaodan Gu
Nina Bell Suggs Endowed Assistant Professor
School of Polymer Science and Engineering
College of Arts & Sciences
Over the past four years, Dr. Gu has become a valuable mentor and top inspiring teacher
and established an internationally recognized and well-funded research program on
organic electronics. His efforts received many accolades from professional societies
such as the America Chemical Society (ACS) and Oak Ridge Associated University (ORAU)
for his potential as a leader in both research and education. Currently, he leads
a large, vibrant research team consisting of 20 researchers, including one post-doctoral
scholar, 11 graduate students, and eight undergraduate students, performing research
on the next generation of flexible optoelectronic materials and devices to address
the challenges in health care and green energy generation.
His team has made several important contributions to the field by illustrating the
role of polymer dynamics in designing flexible electronics and developing the next
generation X-ray and Neutron based tool to study soft matters. Although there is intense
competition for federal grants, Dr. Gu secured several research grants as principal
investigator (PI), including one funded ($675,000) by the Department of Energy (DOE),
one Early Career award by fund by NSF ($594,000) and another regular NSF program ($304,000).
He has worked closely with colleagues and contributed to multiple grants as Co-PI
or senior personnel, attracting total funding exceeding $27 million, partnering with
the Engineer Research and Development Center at Vicksburg, and Exxon Mobile Inc.
Dr. Gu has received several high prestigious external awards, including the Powe Junior
faculty award from ORAU and the ACSPMSE Young Investigator award, a great honor to
recognize a faculty in the early stage of his/her career. His team is prolific in
publishing with more than 60 peer-reviewed journal articles in the past four years.
He is routinely invited to give talks at national and international conferences such
as ACS meetings and American Physical Society meetings. Dr. Gu emphasizes that he
is looking forward to continuing his effort to bring a state-of-the-art research program
to Mississippi to train and educate our next-generation scientists.
MULTIDISCIPLINARY RESEARCH 
Dr. Daniel Capper
Professor of Religion
College of Arts and Sciences
Dr. Capper's collaborative research features an impressive pioneering reach across
disciplines, many publications in elite venues, concepts so innovative that they inform
the United Nations about proper space policies, and an intentional outreach to non-academics
for maximum impact. In religious studies he specializes in religion and science dialogue,
which makes everything that he does richly multidisciplinary. Throughout his career
Dr. Capper has celebrated this multidisciplinary pedigree by integrating materials
from animal studies, environmental studies, and the space science of astrobiology
in order to create the most erudite, engaged, and robust environmental ethics.
The dynamic potency of blazing this trail appears in personal ways, such as with my
collaboration with the aerospace professor Dr. Wendy Whitman Cobb and the philosopher
Dr. James Schwartz in founding and running the Space Studies Virtual Working Group,
a diverse collection of international sociologists, engineers, artists, astronomers,
disability scholars, and others, who together develop highest-level research about
space exploration. He further joined with the philosopher Dr. Tony Milligan of King's
College London to compose visionary work about possible human dynamics within Mars
settlements of the future.
From his own unparalleled ethnographic data, Dr. Capper also initiated important advances
that impact multiple disciplines, not just his religious studies home. For instance,
his book "Roaming Free like a Deer: Buddhism and the Natural World," appearing in
the summer of 2021 through Cornell University Press, opens new vistas across disciplines
that engage in environmental thinking by highlighting his original methodological
tool of relational animism. Relational animism weaves together notions from philosophy,
anthropology, animal studies, and botany to guide state-of-the-art environmental ethics
in which natural entities become treated as nonhuman persons. Applicable within any
discipline, this methodological contribution of his already has been so well-received
that the Animals and Society Institute recently invited Dr. Capper to create a video
on the subject for informational purposes on its web site.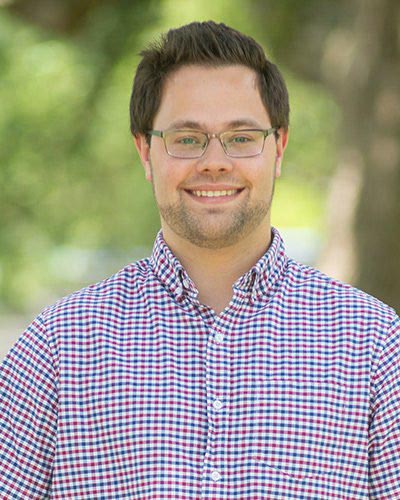 GRADUATE RESEARCH  
Eric R. King
Ph.D. Candidate
School of Polymer Science and Engineering
College of Arts and Sciences 
Throughout his tenure in the School of Polymer Science and Engineering (SPSE) Mr.
King has been given the opportunity to study a diverse set of scientific inquiries
spanning the breadth of materials science, organic chemistry, organometallic chemistry,
catalysis, and polymer physics. These research efforts include exploration of next
generation conjugated polymers and electronic materials, polymer characterization
and instrument method development, degradable polymer materials, plastic waste utilization
strategies, and fundamental synthetic methodology development. His dissertation work
however is focused in the field of catalysis, specifically in the utilization of homogenous
gold (Au) complexes in facilitating novel transformations toward the synthesis and
modification of polymeric materials.
When Mr. King joined the Azoulay Research Group (ARG) in 2017 Au catalysis was effectively
absent in polymer science and was a burgeoning effort in related scientific fields,
moreover, there were no efforts or expertise in ARG toward utilizing this chemistry.
As such, Mr. King (in addition to the two undergraduate students he mentored) took
on the role of developing this research area, wherein he extensively reviewed the
literature, optimized the chemistry, and developed this idea into a flourishing research
thrust of ARG. This process denotes a 3-year effort, wherein over 1,700 individual
reactions were performed and analyzed and the current limits of Au catalysis were
extended to unprecedented levels of reactivity and application. Through this, Au complexes
were employed to synthesize polymers comprising novel structures unattainable through
other means under extremely mild conditions (room temperature, short reaction times,
etc.) and with remarkable efficiency (over 3,000 successive reactions in four hours).
The products of this work include two patents licensed through the university (US
Patent No. 10711092 and US Patent App. 62/753,501).
Recently, Mr. King's research efforts have shifted toward the global crisis of plastic
accumulation and pollution through the development of processes to utilize post-consumer
plastic waste. This denotes an ongoing effort to employ Au-mediated processes to modify
waste polymer materials comprising aromatic content (polystyrene, polyethylene terephthalate,
etc.) into value added materials, a process colloquially termed as polymer upcycling.
This work forms the basis of a U.S. Department of Energy (DOE) young investigator
award obtained by his advisor Dr. Jason Azoulay (which was cowritten by Mr. King).
This work has met with much success, as the team has demonstrated the ability to utilize
waste polystyrene (foam cups), polyethylene terephthalate (soda bottles), and other
high-performance aromatic polymers in creating novel polymeric materials comprising
heightened material properties.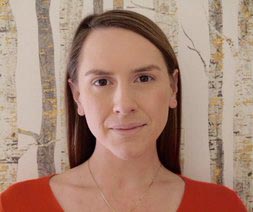 GRADUATE RESEARCH 
Rachael Fowler
Creative Writing Doctoral Student
School of Humanities
College of Arts and Sciences
As part of Ms. Fowler's PhD in Creative Writing (fiction), she completed a collection
of short stories titled, "The Constant Unfamiliar." This collection both marks her
creative evolution and acts as a route into the larger network of writers, artists,
and publishers. During the writing process of "The Constant Unfamiliar," works from
this collection have been published in international journals, have earned multiple
awards and grants, and have been honored with a prestigious and competitive artist
residency. "The Constant Unfamiliar" weaves together themes of family trauma, alienation,
and desire. Her first-person, female narrators are often dealing with loss of some
sort — loss of a parent to divorce, loss of a grandparent to death, loss of mental
stability. The stories are told as fractured narratives, which use fragments of memories
as opposed to conventional narrative styles.
This accumulation of broken or incomplete memories is an innovative way to portray
Ms. Fowler's narrators' traumatic pasts as constant, truly insidious, parts of their
present lives. Her work is highly influenced by writers such as Jenny Offill, Mary
Robison, and Zadie Smith. She also pulls inspiration from the collage work of visual
artist Joseph Cornell and painters such as Henri Matisse. Though I initially began
writing, workshopping, and revising this collection in my PhD program, "The Constant
Unfamiliar" has extended its reach far beyond Southern Miss's campus. As proof of
the strength of the work, multiple stories have been published in well-known journals.
In addition to publications, works from her collection have earned a Partners for
the Arts Emerging Artist Award, been shortlisted for the preeminent Masters Review
Summer Short Story Award, and named a finalist in the celebrated Glimmer Train Short
Story Award for New Writers. Finally, as the ultimate signifier of "The Constant Unfamiliar's"
quality, it has been awarded a Vermont Studio Center Artist Residency. This international
residency program is highly competitive among both writers and visual artists with
a recent acceptance rate around 15 percent. In addition to being accepted for a month-long
summer residency, Ms. Fowler's work was also allotted a Vermont Studio Center Artist
Grant, an award based solely on the merit of her writing.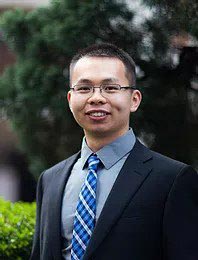 GRADUATE RESEARCH 
Song Zhang
Ph.D. Candidate
School of Polymer Science and Engineering
College of Arts & Sciences
Over the past five years, Mr. Zhang has made tremendous scientific contributions to
the field of organic electronics. Recently, he was named as a Frank J. Padden Jr.
Award finalist from the American Physical Society. This national award recognizes
a graduate student for "Excellence in Polymer Physics Research. "Only seven finalists
are chosen among over 300 graduate students from other top schools, such as Harvard,
MIT, Stanford, and Columbia. My research projects focus on an emerging field related
to plastic electronics. Over the past decades, organic semiconducting polymers have
received tremendous attention in the next generation of flexible/wearable electronic
devices, a rapidly growing field related to green energy generation, energy storage
and health care. Compared with traditional semiconductors like silicon, these polymers
are structurally tunable, large-area solution-processable, and mechanically flexible.
However, there are many fundamental knowledge gaps in the field that significantly
hampers the design of novel polymers and the engineering of high-performance devices:
Measurement of the mechanical properties for semiconducting polymer ultrathin-films
(< 100 nm); competition between mechanical flexibility and electrical conductivity;
understanding of the polymer ultrathin-film morphology; etc. His thesis projects have
addressed several challenges mentioned above through both theoretical understandings
and novel experimental techniques. Over the course of his doctoral work, Mr. Zhang
has published over 30 papers, with five of them as the first author in top journals
such as Advanced Functional Materials and Macromolecules. And his work has been cited
by others over 370 times.
In his most recent publication, Mr. Zhang successfully revealed the chain alignment
mechanism for semiconducting polymer ultrathin films through advanced synchrotron
scattering techniques. For the first time, the different roles of polymer backbone
and sidechain during the deformation process are presented. (Adv. Funct. Mater. Under
Review (2021)). All of the progress is exceptional in pushing the knowledge boundary
in his research field. His pioneer work resulted in numerous collaborations within
the USA and internationally. The list features more than 10 institutions, including
Stanford, UCLA, UCSD, Purdue University, and Peking University.